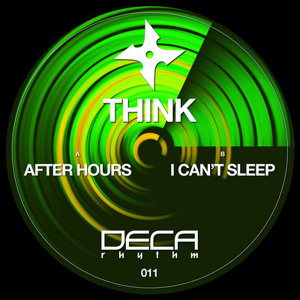 Heres some sick new deepness from Poland..."Think" originally from Warsaw..is cooking up some beautiful tech/bass rhythms now, big room, spacey vibes but still with an underlying beat so tribal and groovy that its impossible to not tap your feet or nod your head. The dubstep influences compliment the ambience of the tracks very well to put together one hell of an EP.. check it out below!
Think - After Hours / I Can't Sleep [DECA011]
by
Think
And if that's not enough...check out the rest of his soundcloud page, some brilliant deep techno and bass inspired tunes on there think Breach, Pledge and Breakage joining forces...I predict big things from this man.
Latest tracks by Think